How to Reset Tire Pressure Light – TPMS [Explained]
TPMS(Tire Pressure Monitoring System) is a vital component in modern vehicles. Most modern cars have this feature embedded in them; if not, it can be added later. From my point of view, a tire pressure monitoring system is an essential device, and its maintenance is as crucial as its installation. We have already discussed the TPMS system and why your tire pressure light is blinking; thus, it has become a familiar concept for our readers. Still, in this article, I'm penetrating deep into the idea. In a nutshell, this article is all about resetting tire pressure light, TPMS sensors, and their retraining.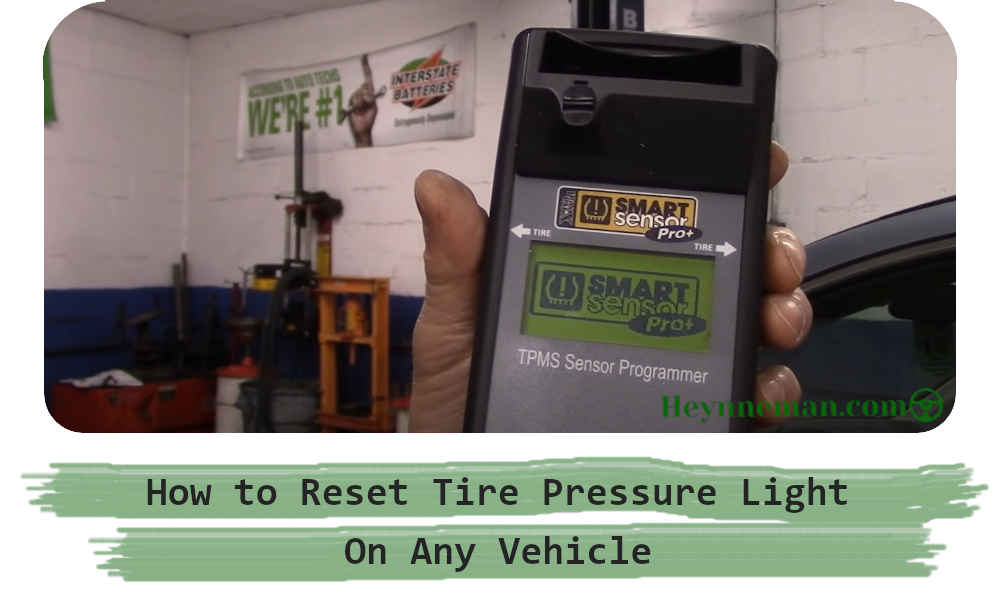 Before we explore further, it is essential to know whether your TPMS, i.e., is direct or indirect. Wait, wait, don't be nervous; simply by looking at your owner's manual, you will get an answer. Okay, now you have a solution for that: the following question that's popping up may be: What is the difference between direct and indirect TPMS sensors? I can be of use here;
Direct TPMS
Direct tire pressure monitoring system uses wireless sensors that work on the battery and are kept inside each tire to update individual tire pressure to the computer. The most attractive feature of this TPMS is that you can check the pressure of each tire from the driver's seat.
Advantages
Sends accurate tire pressure monitoring.  
Resetting is more accessible, and it can be done by resynchronization.  
Drawbacks
Installation and maintenance are expensive.  
Sensors are more prone to damage.  
Indirect TPMS
Unlike direct TPMS, indirect TPMS uses the Antilock Braking System (ABS) to estimate tire pressure. It functions in a way by comparing the speed of the tires and sending signals to the computer.  
Advantage
The main advantage of the Indirect TPMS is that it is cheaper when compared to its direct counterpart.  
Drawbacks
We can't ensure that the signals sent by this sensor are accurate.  
Subject to resetting after every alteration to the tire.  
Now you have a clear idea about sensors, let us excavate into the TPMS issues and remedial measures for that.
Reasons for Your Faulty Tire Pressure Monitoring System
Proper troubleshooting is only possible if you can appropriately decode the signals or warnings you get from your sensors. So here, I am labeling some of the main reasons behind your TPMS blinking.  
Battery issues:  As with every electronic device, if your TPMS has a flat or dead battery, this may be stipulated as a flashlight. Manufacturers guarantee an average battery life of seven to ten years, but we can't exclude the possibility of impairment before the expected date.  
Impaired tire pressure sensor: Same as the battery, the sensor is also subject to damage. Sensors can be damaged due to several reasons, such as:  
Inefficient tire service.
Manufacturing drawbacks
Potholes and cub strikes
Damaged sensors need to be replaced immediately; otherwise, they won't warn you at the right time.  
Communication Lapse:  Communication error between the sensor and the TPMS computer or ECU is another reason for the dashboard warning light flashing. This communication gap can occur due to a variety of reasons, such as a dead battery, sensor problems, or other technical issues.  
Sensor's Programming issues: Flashing lights can sometimes be due to programming issues. Even if the sensor is in good condition, it may not be appropriately programmed according to the system and will be unable to update or sometimes may send wrong messages.
Sensor replacement can be ideal for most system-related issues, such as battery issues, faulty sensors, or communication errors. But when you encounter programming issues, as well as after every interference with the old system, retraining or resetting is the available option.  
So before installing TPMS, make sure it is well suited to your vehicle and programmed accordingly.  
This information justifies my statement that TPMS installation is just an initial step; proper maintenance and regular monitoring are essential for the better functioning of TPMS, including tire pressure sensor resetting.  
Selecting the Ideal TPMS Sensor for Your Vehicle 

When we are about to replace a sensor, the most challenging task will be the selection of an appropriate sensor for your vehicle. All the sensors are not the same, and if you go for the wrong one, it won't go hand in hand with your car. So, be careful with sensor selection, and here I pin down some points to keep in mind while you are on the hunt for your ideal sensor:  
Sensor frequency: Mainly, sensors are available from different frequencies,  315MHZ to 433MHZ. Generally, in America and most parts of the world except for Europe, TPMS signals transmit at 315MHZ. When you replace your sensor, confirm that the sensor has the appropriate frequency for your vehicle. Otherwise, it leads to failed sensor programming.  
Correct frequency:  Frequency identification is not a task when you have a TPMS tool. When you enter and activate the sensor,  the tool will display the frequency of the sensor. Otherwise, use the program sensor function or check the frequency details of other tire sensors in your vehicle to confirm the ideal frequency for your car.  
By verifying the frequency details, you can confirm the tire pressure monitoring system sensor is appropriate for your vehicle, and based on that, you can make your brand selection or further requirements.  
 How to Reset Tire Pressure Light (TPMS)? 
When I encountered sensor damage, resetting my TPMS sensor was an arduous task for me. I lost a lot of time because of my little knowledge. But when I got a clear idea about sensor issues and their replacement, it became super easy for me. Here, I'm outlining some methods on how to reset tire pressure light I came across:
1. Deflating and Inflating Tires
Deflating and inflating tires and driving for some time can calibrate your sensor; if you are interested in this method to reset tire pressure light, you can follow these steps:  
As the first step, with the help of a gauge,  ensure that all your tires have the ideal PSI.  
If the PSI is low, pump up your tire to regain the ideal PSI and then let the air out until the PSI is zero.
Then again, fill the tire and drive for a few minutes at a low speed. This will ensure that your tires have appropriate PSI the next time you drive.  
2. Using Your Car TPMS Reset Button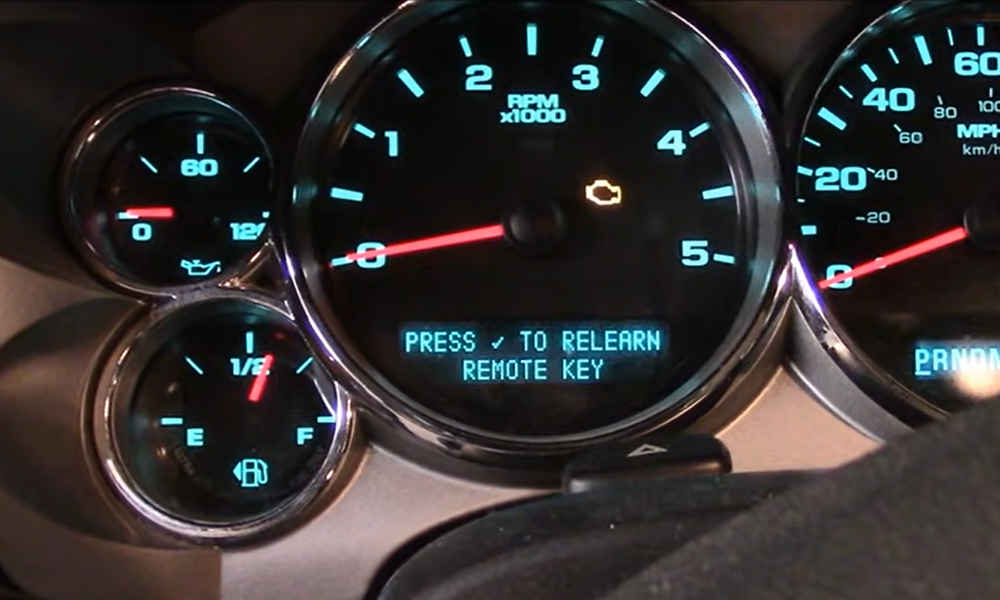 Some cars have reset buttons behind the steering. With a reset button, it is easy to reprogram the sensor.  
As the first step, turn your battery on.  
Press the TPMS button until you see a flashing light, which usually appears after 3 seconds. When you see the flashing light, start your vehicle, then drive for about 30/minutes.  
After that, turn off the ignition.  
3. Using the Calibration Option
Some cars with TPMS have a calibration option on the instrument panel. Navigate the settings option, and you will find the calibration option. Just press that option to reset the TPMS.  
4. Driving the Car
You can easily reset your TPMS by driving at a designated speed and distance, so the computer will automatically diagnose the sensor. The specified speed for most medium-range cars is 50MPH, but bigger cars require a high-speed level, and the selected distance is mainly 10 miles.  
5. Resetting the Battery 
What happens if the computer system is impaired? Don't worry; you can reset your TPMS through the car's battery. For that:  
 Open your vehicle's hood and search the battery's positive terminal.  
Then, disconnect the battery by cutting off the positive terminal.  
Then, you can drain any remaining power by long pressing your car's horn.  
After this, reconnect the positive terminal, and if you succeeded in your attempt, the warning light will be off.
6. TPMS Resetting tool
Many TPMS resetting tools are available in markets to reset tire pressure light; find a device compatible with your vehicle. With this tool, reprogramming your tire pressure sensors is super easy.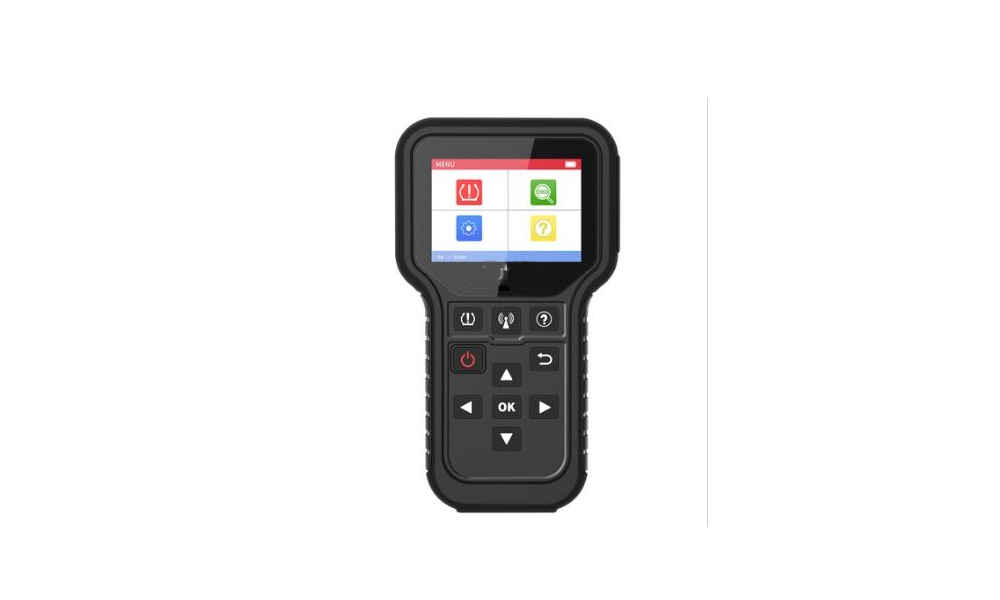 With a TPMS tool, you can retrain your sensor mainly in two ways.
 1. Retraining using OBD2
OBD2 relearning is a great way to transfer new sensor IDs to your sensor, for this follow these steps:  
Ensure that your tires are inflated and turn the ignition switch to the on position with the engine in off mode.
Then, use the tool to scan each tire pressure sensor.
After that, connect your tool to the OBD module using an OBD2 cable or through Bluetooth OBD2 module.  
When connected, select the OBD2 option and upload the sensor IDs.  
After this, rescan your sensors, turn the ignition off, and disconnect your tool from the OBD port.  
Then test drive your vehicle for up to five minutes at a speed of 12 MPH or less.  
2. A Stationary or Manual Resetting
A stationary or, in other terms, manual resetting is a method of transferring IDs to your computer ECU's without driving. This process requires a TPMS programming tool to calibrate the sensors when the vehicle is in learning mode. The car will then use RF signals to locate sensors.  
The steps to follow in this method are explained below:  
Ensure that all tires are inflated.  
Turn the car's ignition off.  
Then, push the brake pedal and release it.
Rotate your car's ignition on and off to run three times and end at ignition on position.
Then again, push on the brake pedal and release.
Turn off the car's ignition.  
Then again, rotate your car's ignition on and off to run three times and end at ignition on position.  
Now, the horn will sound twice. If not, some vehicles have a dedicated dashboard menu to activate the relearn process.
Now, the relearn process is activated. Then use the diagnostic tool to reset the left front tire pressure sensor.  
When the process is complete, the horn will sound one.  
Repeat these steps for the RF/RR/and LR tires.  
Confirming TPMS (Tire Pressure Monitoring System) Reset
After retraining your sensor,  how will you ensure it properly functions? It is a simple task, and we can verify the TPMS resetting by two methods.  
Check the dashboard indicator: The easy way to understand that the retraining was successful is to check your dashboard indicator. If the blinking stops after the resetting, then you are done.  
If you have a TPMS tool, then you can scan each sensor to make sure you get all the updates. If you get so, you can ensure that the sensors are activated.  
Conclusion
 Tire Pressure Monitoring System is safety equipment that ensures your safety. Maintaining TPMS is as important as installing it. Maintenance and resetting of sensors are exhausting if you don't possess the proper knowledge. This article explains different methods on how to reset tire pressure light and TPMS sensors. With this piece of information,  you can do the TPMS resetting by yourself. Remember, if you have long shoes, you can walk anywhere,  so protect your vehicle's shoes, i.e., tires.  
Reference
Dr.Gayatri M.Phade, Aniket Dinesh Kulkarni, Tire Pressure Monitoring System, International Journal for Research in Engineering Application & Management, Vol-06, Issue-01, Apr 2020, ISSN: 2454-9150